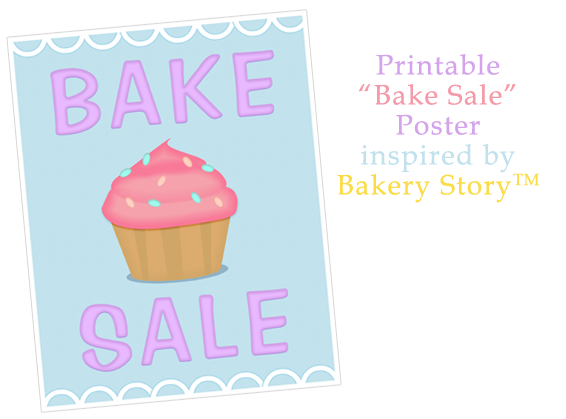 If you can't already tell from this website, I love baking and participating in bake sales when I have the opportunity.  I was looking for a new game to pass the time on my phone, and I decided to try the free app game bakery story which is a simulation game where you run your own bakery. I am totally hooked, I've only been playing a few days, but I'm almost at level 20 and I've been cooking brownies like a crazy person. Playing is also making me really hungry!
The game gave me a cute idea for a "Bake Sale" poster design. So I made a printable subway art sign similar to the design in the game.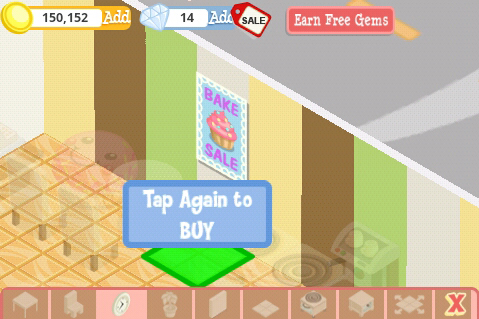 You can purchase this item in the game as wall art to decorate your store, and I decided to make my own version inspired by the game that could be printed and framed for your home kitchen, or used in a real bakery or as decoration at your next fundraiser.
Just open the PDF and print out as many copies as you need!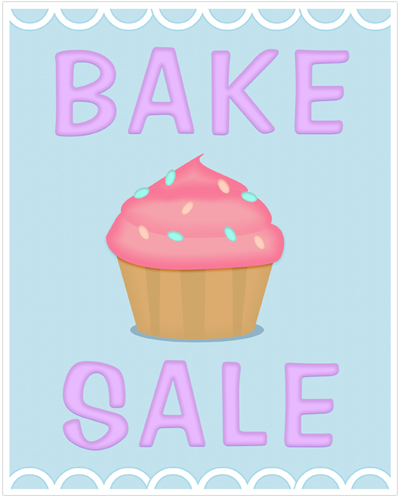 Poster Dimensions: 8×10 inches
Or if you like the cupcake graphic that I've design for the poster, you can also use that too as free cupcake clipart. You can click to open and save it as a transparent PNG file type: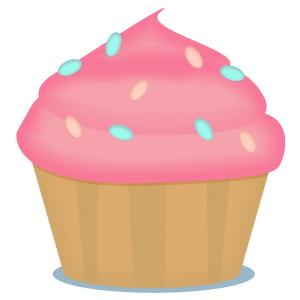 Image Size: 1213 × 1213 pixels
Enjoy.