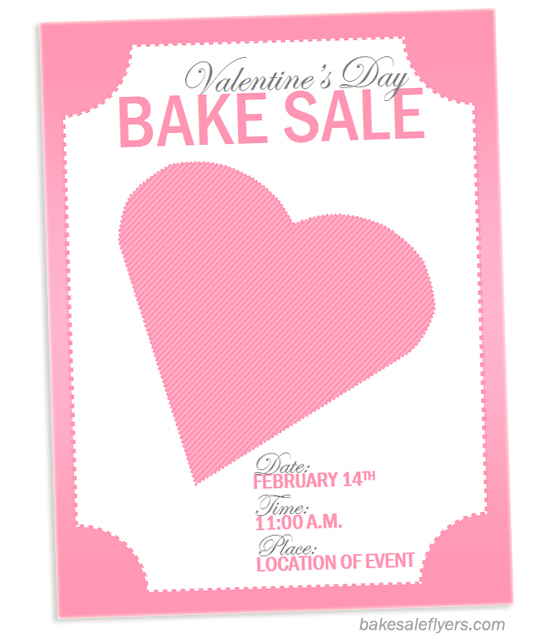 A free customizable Valentine's Day Flyer Template that can be used if hosting a bake sale event in February. The design features a large pink heart and is a pretty way to advertise your fundraiser. It is a great idea to plan events around holidays because people love holiday themed desserts. You can top cakes and cupcakes with candy hearts and use pink or red icing. Write XOXO or other sayings on baked goods. Make heart shape cut out cookies. I also think people are more likely to buy holiday themed items because if it's close enough to February 14th, they can use the sweets as a gift for their sweetheart.
Holidays are also great times to use order forms and allow people to order items directly instead of selling your goodies at a specific date and time. That way people can order items as gifts in advance and they can be delivered on the holiday.
The flyer template is in Microsoft Word format and completely editable. You can change the text, fonts, colors and add images to suit your needs.