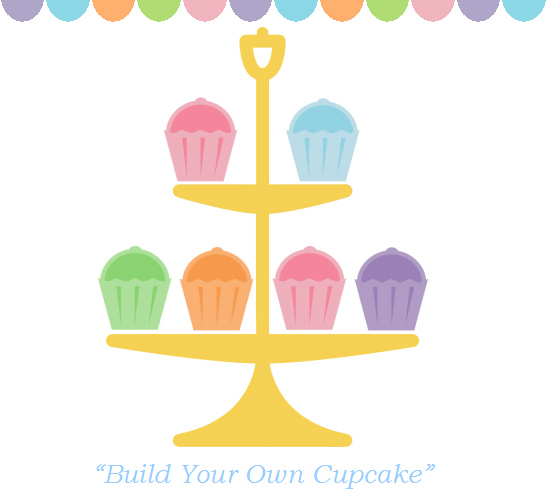 A great idea for a bake sale is to host a "build your own cupcake" stand where you allow participants to decorate a plain cupcake with a variety of toppings that they can choose. Not only is it fun for your guests to decorate the cupcake themselves, it's a great time saver for a bake sale because you only need to make the desserts and you save all that time you would have spent on decorating it.
I recently participated in an event that had a cupcake decorating booth and it was a huge success. People loved the "do it yourself" approach and had fun choosing from all the toppings at the cupcake bar and customizing their own creation. Especially kids.
You can also charge more for the "experience" of allowing the participants to choose their own delicious toppings. Much like the fun of a yogurt shop or candy store, you provide the plain vanilla, chocolate, or other common cupcake flavors as the base, and let people choose their frosting flavor and up to 3 toppings. You could also set a price for additional toppings or a max cost for someone who wants unlimited toppings.
Make sure you provide plenty of scoops, spoons and knives so lots of people can decorate all at once. You will want to serve cupcakes on plates so that there is something to catch toppings that don't adhear to the icing so they don't fall on the ground or make a mess on your table.
Here is a list of some possible toppings:
Candy including M&M's, Reese's Pieces or Peanut butter cups, Jelly Beans
Chocolate Chips or White Chocolate Chips
Toasted Coconut
Pretzel pieces or Chocolate covered mini pretzels
Rainbow or Chocolate Sprinkles
Teddy Grahams or Graham Crackers
Assortment of nuts including Walnuts, Pecans, Peanuts or Almonds
Oreo cookies
Mini Marshmallows
Frosting, icing or toppings could include:
Vanilla or Chocolate frosting
Powdered Sugar icing
Whip Cream
Chocolate, Caramel or Butterscotch sauce
Peanut Butter frosting
Marshmallow Fluff
Fruit toppings such as Strawberry or Blueberry
I've designed a free cupcake themed bake sale flyer template that can be used for this type of event or any type of bake sale you are holding. It could also double as a cupcake decorating party invitation too! Just change the text to say whatever you need it to.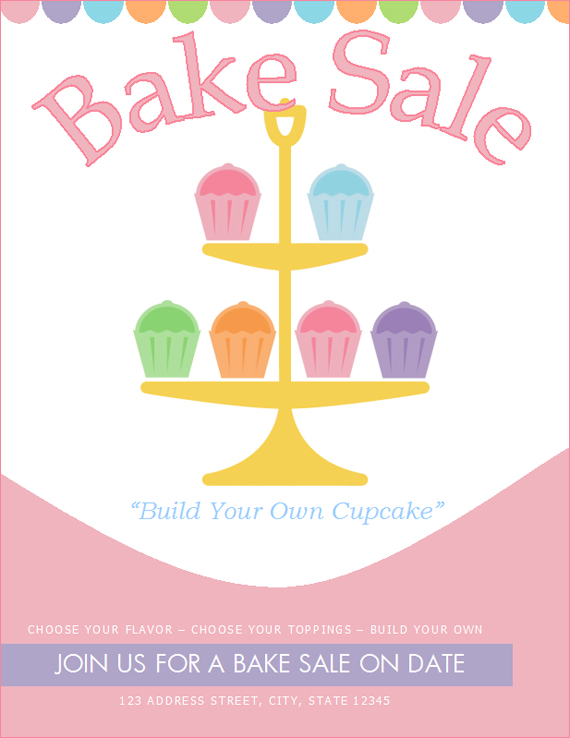 Download the Microsoft Word Document file to make your own cute flyer for your event!