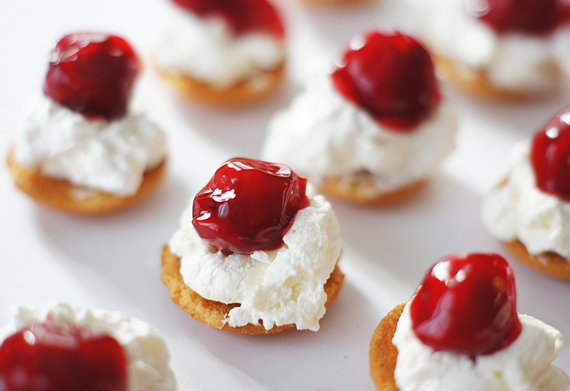 If you are looking for an easy, no bake dessert to make for your next bake sale, I recommend these Cherry Cheesecake Bites. You can make this mini cherry cheesecake bite using only 4 ingredients. This delicious recipe is super easy and quick to make and does not require any baking. Your guests will gobble up these yummy treats and ask you for the recipe. You can make these the day of the bake sale in about an hour or the night before and refrigerate overnight. These are so easy to make that you won't have to stress over a long and time consuming dessert recipe. My family and friends always gobble up this recipe and all really love them!
Below is my step by step guide to making these "no bake" bite cookies!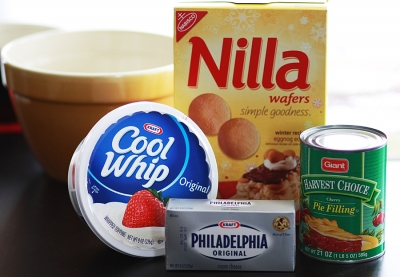 Servings: 60 Cookies              Prep Time: 30-60 Minutes
Ingredients:
1 Box Nilla Wafers (or any pre-made vanilla cookie)
8 OZ. Container Cool Whip (or any Whipped Cream)
8 OZ. Package Cream Cheese
1 Can Cherry Pie Filling (21 oz. or larger) **
Directions:
In a large bowl, mix entire 8 oz. package of softened cream cheese with 8 oz. container of whipped cream until smooth.
Scoop a spoon full of the cream cheese mixture on top of Nilla wafer cookies
Top with a single cherry from the pie filling.
Keep completed cookies refrigerated until ready to serve. Can be refrigerated for up to 24 hours before serving.
**You can also substitute Strawberry pie filling, fresh strawberries or chocolate pieces for the topping if you prefer.
Recipe Photos: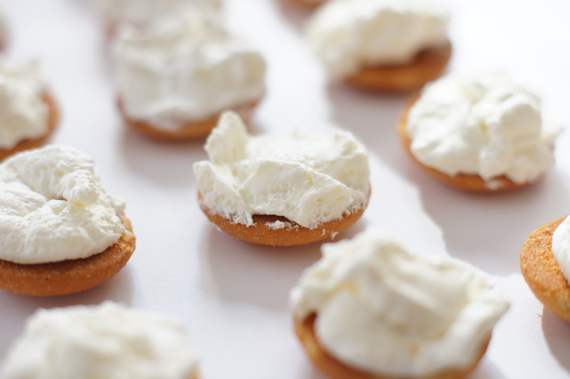 Each Nilla Wafer gets a spoonful of cream cheese mixture. You can use a piping bag or spoon to scoop your "whipping cream cheese" mixture onto the Nilla Wafers cookies. Try to put the same amount of topping onto each cookie for a consistent look. I like to assemble the cookies in stages, so I will put this topping on until I run out of it, and then add the cherries (or fruit).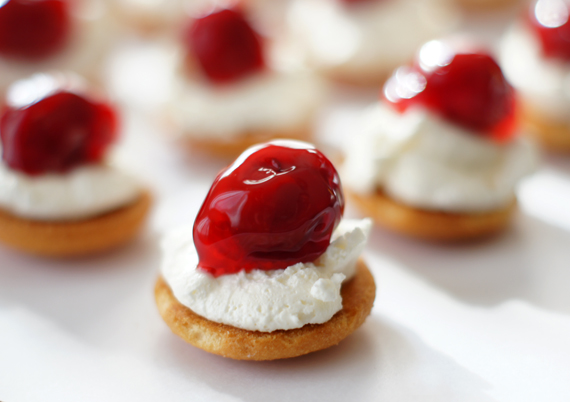 You only need to use the individual cherries from the pie filling. If you don't like cherries you could also use canned strawberry pie filling, chocolate pieces, or fresh fruit like bananas slices or strawberry slices.