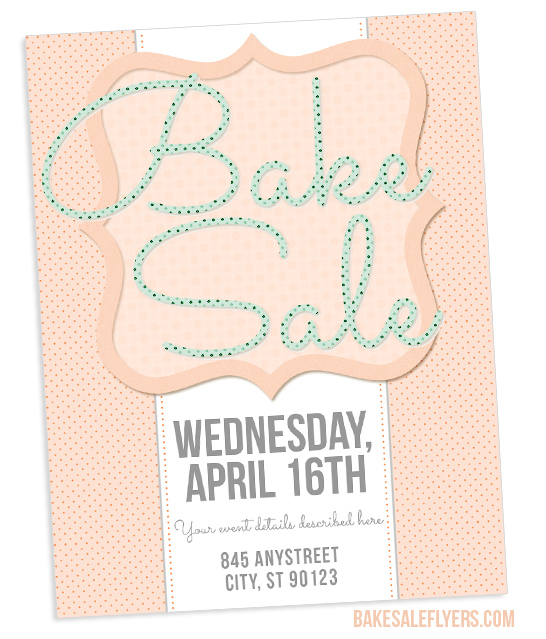 This design for a bake sale flyer was inspired by spring. With a pretty peach and turquoise color scheme, it is a nice way to advertise for your event. Easter is coming up soon and that is the perfect time of year to host a baked goods sale. People are in the mood for chocolate and sweet treats. I would hold an event the week before Easter Sunday so people can use items during their holiday meal instead of baking themselves or getting something at the grocery store. The theme of this design is polka dots. You can edit in Word to add your own details, or use the image as a background in a photo editor and then add a text layer.
 Download the free flyer template: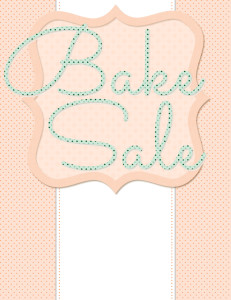 Click image above to save as a JPG picture to use in a graphic editing program.
Microsoft Word Document – with background and text box to edit in word processor.