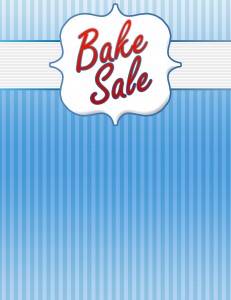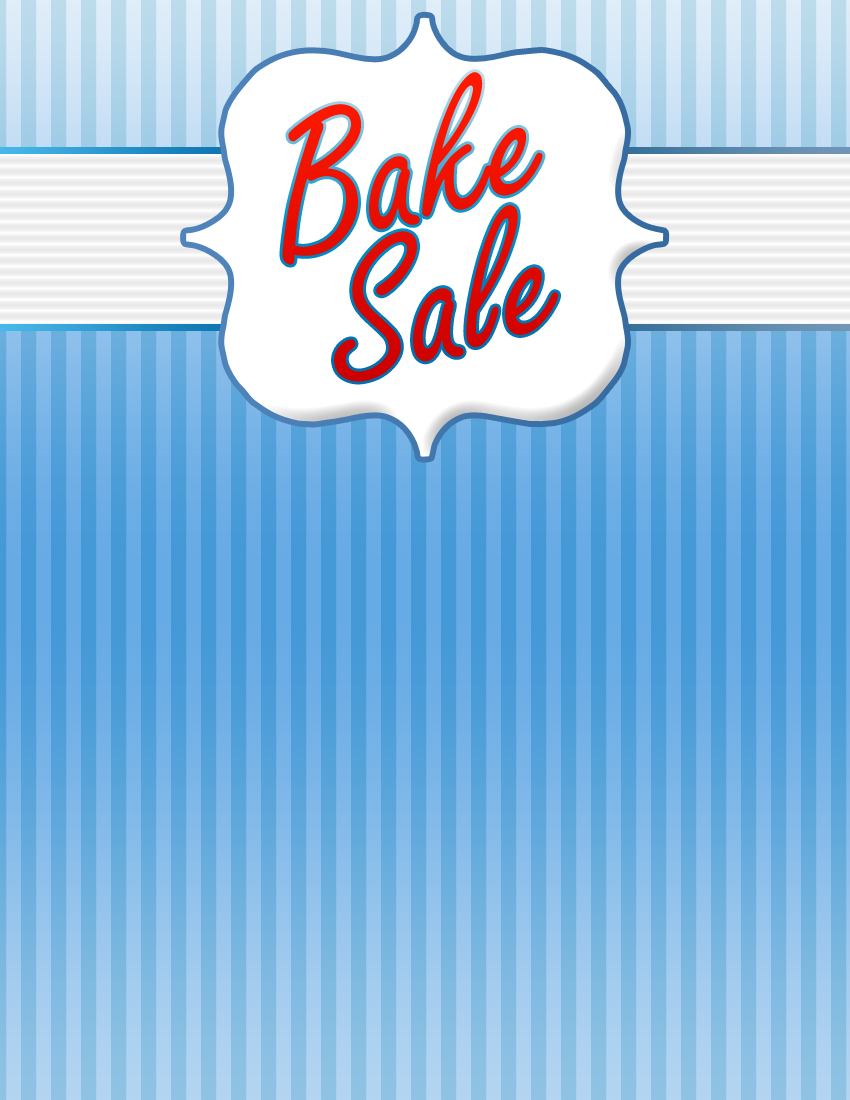 This design for a bake sale flyer features a stripped blue background and a retro inspired Bake Sale logo in red. It reminds of retro 50's style bakery signs and packaging.
When creating a flyer, don't use excessive wordage, adjectives or be overly detailed. Get to the point and provide the necessary details without embellishments so it is quick and easy to read at a glance.
This flyer provides a large bottom area where you can add text (white color recommended, maybe with a drop shadow to make it pop). To the right is the background with text added as an example of how to describe your event details using this background.