Yum. Delicious dark chocolate. Do you want to feature rich chocolate delights on your advertisement for your next bake sale? Now you can! Download the flyer today.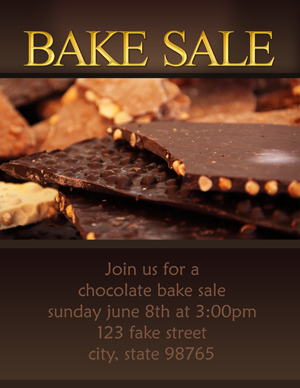 Actual flyer image contains the gold text at the top reading "BAKE SALE" but it does not contain text for event details as shown in the preview. You should add your own information in a photo editor program, or read our how to guide to do it online.
Example text show is font face: Maiandra GD and color: #7E5640 if you would like to mimic the example shown.